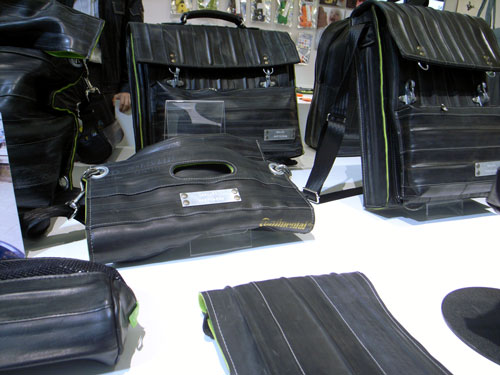 (This photo is taken from Excite Ism Concierge "Tokyo Designers Week 2008 Report" 31 October 2008)

Bags made of recycled bicycle tires produced by Krejci from the Netherland.

Recycling is one major trend among designers these days, but design usually suffers. Krejci manages to achieve both good design and environmental friendliness. What impresses me is that good design of these bags is achieved by the recycled material itself, rather than by coating them with something else that's good-looking.